FX's Archer is back! Let's take a trip to the Danger Zone with a Pimm's Cup in a Pimp Cup, a refreshing summer cocktail made with Pimm's #1, sparkling lemonade, and an obscene amount of fruit.
Sploosh!
That's right! That sound means Archer's back!
Holy Shit Snacks!
That's right! The TV series chronicling adventures of the inept former ISIS agents is back on TV today! I say former ISIS agents because once the Islamic State started to rise up, FX decided to stop using the acronym. That's also the same reason Downton Abbey was forced to kill off the dog Isis. RIP Isis the Dog. Anyway, Archer is back!
I should probably state right now that I am no being paid to endorse Archer. I'm just kind of a huge fanboy. No wait, I'm an adult. I'm a Fan Man!
Hellllllo
First I should start off by announcing that I teamed up with a bunch of nerdy food bloggers who can appreciate geeky stuff like I do. From time to time, we'll be doing themed posts based on geek culture. This time, it's Archer. Maybe in May we will do something for May the 4th. So who are the geeks? (We need a better name)
We got some pretty awesomely creative recipes from some pretty awesomely creative friends. Check em out!
So I made a Pimm's Cup in a Pimp Cup. It's actually a reference to the first episode of season 3 in which Sterling Archer finds out that his hero, Burt Reynolds, is banging his mom. Naturally, he makes the rational decision to kidnap Mr. Reynolds to keep them from going out on a date. While tied up, Archer offers him a drink and Burt Freakin' Reynolds asks for a Pimm's cup, in a pimp cup! Classy move, Burt.
Hold on, I had something for this. Ah well. BURT FREAKIN REYNOLDS!
What Is A Pimp Cup?
You remember, way back when, in the early 2000's when all the rappers had their very own jewel encrusted challis that they carried with them to parties? Well that is what they called a Pimp Cup! Sometimes, you even brought your own Pimp Juice to the club to drink out of your own Pimp Cup. The makings of a good Pimp Cup are simple. It needs to be as garish as possible otherwise you're just not Pimpin'. The more bling the better and bonus points if it says "Pimp" on it to show off your pimpiness.
Where The Hell Do I Get A Pimp Cup? They Still Make Those?
Amazon. Duh. Ok, I gotta admit I did not by the most pimpingest pimp cup, but I'm a baller on a budget. The one I found was less than $20, not even a Benji (do people still say that?). I guess I dropped mad Washis? If you want more choices for Pimp Cups you can try this link.
That Thing Does Not Look Very Pimp!
Yeah it's kind of the Charlie Brown Christmas Tree of pimp cups. It's basically just a black glass cup with glitter and cheap rhinestones on it, but hey, If you want to buy yourself a truly pimp Pimp Cup, I'm not stoppin' ya.
Now this bedazzled goblet is huge and big enough to hold 40 fluid ounces of pimp. So 1 person will be drinking a whole lotta booze. Yes, I probably drank more than I should have when I made this recipe. Don't judge me! You're not my supervisor!
OK, So What Is A Pimm's Cup?
Now you're talking. A Pimm's cup is a cocktail that uses an English liqueur with the same name. Pimm's is basically liquor flavored with a proprietary, secret blend of fruits, florals, and aromatics. There are 6 kinds out there and they are all numbered (#1 – #6). #1 is a gin based liqueur, #2 is whiskey based, #3 is brandy based, #4 is rum based, #5 is rye based, and #6 is vodka based. Sadly, you can only get #1 in America. Maybe that's an English joke and they are just trying to take the piss out of us?
So a Pimm's Cup cocktail is a summery drink with loads of light summery flavors. It's filled with ice, fruit, mint and usually topped off with 7Up, ginger beer, ginger ale, or sparkling lemonade. According to Eater:
Though ice is important, the hallmark of a glorious Pimm's—the pièce de résistance, if you will—is the garnish. The more ostentatious the better, though a stellar Pimm's Cup should, at the very least, be adorned with fresh berries (especially strawberry), citrus (lemon and orange is a good start), green apple, some form of greenery (either borage or lovage, or if you can't find that, mint will suffice) and most important of all, cucumber. It should look like a veritable fruit salad.
Actually, it sounds like a Pimm's Cup is the perfect drink to go in a Pimp Cup!
Baller Yo!
Indeed! So, we have a 40 ounce Pimp Cup and we need to fill it up and that's a whole lot of cocktail to put inside you! (phrasing) I went and found a recipe for a party sized Pimm's cup from Cocktail King (I gave him that title) Jeffrey Morgenthaler.
Tired of me talking about Pimm's? It's time to blast open a bottle of Pimm's No. 1 and start mixing.
BOOM!
Mawp! MAWP! First thing we need to do is slice some fruit. Using a mandolin slicer, thinly slice a seedless cucumber, lemon, strawberries, and a granny smith apple. You need about 1/4 cup of each. Layer the cucumber slices, strawberries, ice, and then green apple. into your blinged out chalice. Pour in 12 ounces (1 1/2 cups) of Pimm's #1 and top with sparkling lemonade. You can get sparkling lemonade at fancy grocery stores like Whole Foods, Kings, and Fairway. Also, Walmart apparently carries it. Go figure!
The brand I like is called Effervé but another company called Rieme also makes a fantastic sparkling lemonade. The best part is, sparkling lemonade comes in a fancy schmancy glass swing arm bottle that is BPA free, dishwasher safe, and reusable. One of those bottles is like 3 dollars at Bed, Bath, and Beyond! So is the lemonade! IT PAYS FOR ITSELF! Sorry went on a tangent there.
Anyway, you're going to need about 2 cups of sparkling lemonade. Give the cocktail a stir and garnish with lemon, cucumber, a sprig of mint, and a strawberry. Remember, the more garnishes the better!
Oh and make sure you don't leave a mess.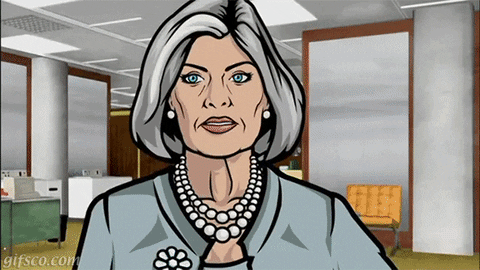 I should add that after one of these, you are gonna have one hell of a hangover. Seriously, you should make a few Bloody Marys the morning after. Here are 3 recipes:
Currently Jamming To

Lana! LANA! LAAAAAAAAAAAAAANA!!!!!!!!!!
DANGER ZONE!

This recipe requires a little something special. Here's a list of what you will need:

Pimm's Cup In A Pimp Cup

A Pimm's Cup in a 40 Ounce Bejeweled Chaliss

Prep Time 4 minutes

Cook Time 1 minute

Total Time 5 minutes

Ingredients

24 Ounces Pimm's #1
16 Ounces Sparkling Lemonade
1/4 Cup Seedless Cucumber Thinly Sliced
1/4 Cup Strawberries Thinly Sliced
1/4 Cup Granny Smith Apple Thinly Sliced
1 Lemon Slice
Ice Cubes
Sprig of Mint

Instructions

Fill a pimp cup with layers of sliced cucumber, strawberries, and ice. Next add the granny smith apple slices.

Pour the Pimm's #1 over the fruit and top with sparkling lemonade. Give a quick stir and garnish the rim with mint, a lemon slice, a cucumber slice, and a strawberry.

Recipe Notes

Adapted from Jeffrey Morganthaler