Penne alla pepper vodka is a hot take on an Italian-American modern classic. Using pepper vodka instead of plain vodka, this recipe has a spicy kick to the creamy pasta dish.
It's Been A Long Time…
Shouldn't have left you. Without a dope recipe to cook, dude. Sorry for the brief hiatus but we were getting hard word floors put in my place and I had to pack away all my gear. I'm all up and running now so let's get to it!
Penne Alla Pepper Vodka
For today's recipe I'm going to do a spicy twist on an old Italian classic, which I just found out is not that old of a classic. No one seems to know when it was created, but according to one account Penne Alla Vodka was invented in 1980. Think about that. Penne alla vodka is 35 years old. To put that in context, penne alla vodka is younger than Jennifer Love Hewitt, Claire Danes, and Sisqo. That's right, the dude who wrote the thong song is older than penne alla vodka. (Source)
Here's my take on it. I love spicy food. I mean, I seriously love spicy food. I used to hate it but I started eating spicier and spicier food and now I have no problem with ghost pepper flakes. I think something is wrong with me, man. I just need more and more hotness! I feel like the peppery equivalent of a meth addict. Can you overdose on pepper?
Anyway, I decided to take a ubiquitous dish and add some zing to it. The way we'll go about that is pepper vodka.
Pepper Vodka? How The Fuck Do I Make That?!
Well actually it's very simple to make, just takes some plain vodka, hot peppers, and time. Sometimes, though, ain't nobody got time for that!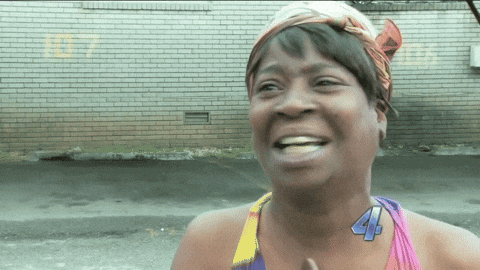 The good news is that you can buy a bottle at almost any liquor store.
Absolut sells one. So do Stolichnya, Gordon's, and UV. I used UV Sriracha Vodka, which does not taste at all like Sriracha and I'm convinced the name is just a marketing ploy. That big bright red bottle does catch your eye though. You know what also catches your eye? The under $10 price tag, which is worth the money.
OK Cool, Man. So How Do I Make It?
Glad you asked. We should get started. First thing's first. Preheat an oven to 375ºF. Next, you're going to need a large cast iron skillet. It doesn't HAVE to be cast iron, but it does need to be oven proof. I love my Lodge skillet because it's oven proof, grill proof, and it's a cinch to clean. A good cast iron skillet requires preheating as well to get nice even heat, so preheat it for 5 minutes over medium heat.
Add the olive oil and let it heat for a minute. Add the chopped onions and garlic and cook for about 5 minutes. Add the red pepper flakes and oregano and cook for about a minute. Now add the pepper vodka and cook until it's reduced by half. (about 5-7 minutes)
While the vodka is reducing empty the canned tomatoes into a colander. Save the whole tomatoes and let the liquid drain out. Do not rinse. Now here's the fun part. I mean, fun aside from copious amounts of vodka. Take one of the whole tomatoes in your hand. Hold it over the pan and CRUSH IT!
Makes Me Feel Like This.
Next, add the kosher salt and a pinch of freshly ground black pepper. Cover and put it in the oven for 1 1/2 hours or 90 minutes, whichever comes first. Then remove the pot from the oven, take the lid off, and let it cool for 15 minutes.
Pour the contents of the pan into a blender and puree until the sauce is smooth and then pour it back into the pan. Normally I'd say use an immersion blender but there's simply not enough stuff in the pan for it to be effective. C'est la vie. ¯\_(ツ)_/¯
OK, we're almost done. Boil a large part of lightly salted water. Reheat the sauce over medium heat and add 2 tablespoons chopped fresh basil and the heavy cream. Stir well to incorporate. Oh wait. Before you stir, I want to talk about the secret ingredient. to enhance the flavors in this dish I add 1 teaspoon of Vietnamese fish sauce (aka Nam Pla).
Vietnamese Fish sauce? WTF?
OK bear with me. Fish sauce is used in Vietnamese cooking as a flavor enhancer. It's made of salty fish and if you don't think it belongs in an Italian dish, well, the Italians use salty fish too. They're called anchovies. This is the brand I like and it's actually crazy expensive on Amazon. The bottle I have costs $4.99 and if you can find it locally you should. Check out your local Asian food store or "international" aisle of your grocery store. Alternatively you could use 1 teaspoon of soy sauce but it's not as good for this as Nam Pla.
OK, back to the recipe. You should have just added the fish sauce and the sauce should be simmering. Add the penne to the boiling water and cook al dente based on the time on the package. Usually that's around 8-9 minutes.
Drain the pasta and reserve 1/4 cup of the water. Pour the water in the sauce and then toss the penne with the sauce. Cook for another minute then stir in the parm.
That's it. You're done. I like to serve it to the fam straight out of the pan garnished with whole basil leaves with extra cheese and red pepper on the side.
Currently Jamming To
Rest In Power Aaliyah
This recipe requires a little something special. Here's a list of what you will need:
Penne Alla Pepper Vodka

2015-08-01 21:33:46

Serves 4

A spicy take on a modern classic.

Ingredients

1/4 Cup Extra Virgin Olive Oil
1 Medium Spanish Onion, chopped
3 Cloves of Garlic, pressed
1 Teaspoon Crushed Red Pepper Flakes
1 1/2 Teaspoons Dried Oregano
1 Cup Pepper Vodka
2 (28-ounce) Cans Whole San Marzano Tomatoes
2 Teaspoon Kosher salt
Freshly Ground Black Pepper
12 oz. of Penne
2 Tablespoons fresh basil, cut into ribbons
4 Whole Fresh Basil Leaves
3/4 cup Heavy Cream
1 tsp Fish Sauce
½ Cup Freshly Grated Parmesan Cheese

Instructions

Preheat oven to 375ºF and preheat a cast iron, or other oven safe, skillet over medium heat. Add the olive oil to the pan and heat for another minute.
Add the onions and garlic and cook for until softened and beginning to brown. (about 5 minutes)
Add the red pepper and oregano and cook for a minute more.
Add the vodka and cook until reduced by half. (about 5-7 minutes) and while the vodka is reducing, drain the tomatoes in a colander.
Crush the whole tomatoes in the palm of your hand directly into the pan. Be careful not to let tomato squirt onto yourself.
Add the kosher salt and a pinch of freshly ground black pepper. Cover the pan and put it in the oven for 1 1/2 hours. Remove and let cool for 15 minutes.
Bring a large pot of salted water to a boil.
Pour the contents of the pan into a blender and puree until smooth. Pour the puree back into the pan.
Reheat the sauce over medium heat. Add the basil ribbons, heavy cream, and fish sauce. Stir to incorporate and let it simmer.
Add the penne to the boiling water and cook al dente according to the package. Drain and reserve 1/4 cup of the pasta water.
Add the water to the sauce and stir. Then add the penne and toss and cook for about a minute more.
Add the parmesan cheese and stir.
Garnish with basil and serve with more parmesan and red pepper on the side.

Nomageddon https://nomageddon.com/